Thursday, October 2, 2014 (Day 9)
Itinerary:
– 7am wake up, 8a breakfast
– 9:50a depart Hotel zum Zauberkabinette
– 10:10a stop in Bad Tölz
– 11:40a leave Bad Tölz
– visit Lake Sylvensteinsee (leave at 2p)
– Stop briefly at Wendelstein cable car station
– 5:38p arrive at Hotel Weßner Hof
– 6p to 7p walk
– 7:15 dinner at Hotel Weßner Hof
Odometer:
Starting km:1220km
Bad Tölz: 1230km, 10:08a
Lenggries: 1240km, 11:55p
Kreuth: 1297km, 2:20p
Rottach Egern: 1303km, 2:27p
Tegemsee: 1307km, 2:35p
Gmund: 1312km, 2:42p
Hausham: 1320km, 2:50p
Schliersee: 1326km, 3:07p
Bayrischzell
Nußdorf: 1366km, 4:30p
Neubeuem: 1370km, 4:36p
Rohrdorf: 1374km, 4:40p
Frasdorf: 1383km, 4:50p
Aschau: 1387km, 4:56p
Bernau: 1395km, 5:28p (traffic)
Grassau: 1400km, 5:33p
Marquartstein: 1403km, 5:38p
Ending km: 1403km
Weather:
The day started out cloudy and 59 degrees, but the SUN!!! came out about 10am and warmed up to 65.  After that it was a clear and sunny day.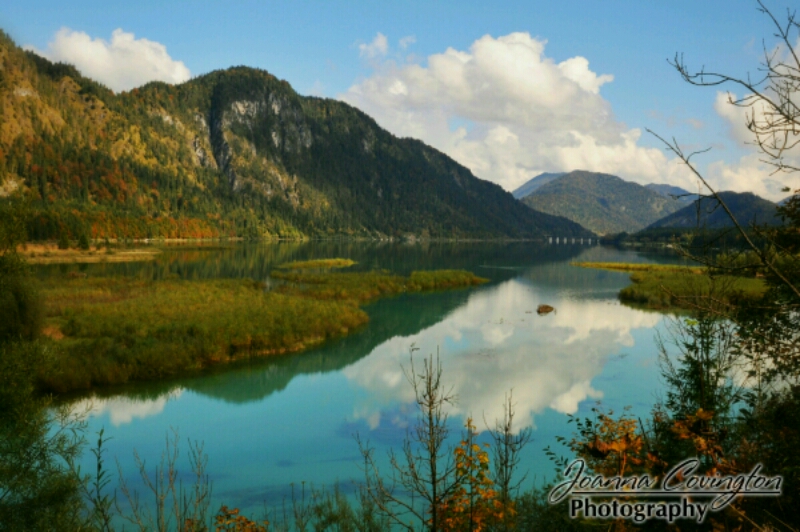 Journal:
We were up at 7am and ate breakfast in the Hotel zum Zauberkabinette at 8am.  We didn't see anyone else at breakfast, but there were cars in the lot so I'm not sure how full the hotel was last night.  Breakfast was the normal fare and then we went back to the room and spent a little time using the wifi to plan out the route today as it gets a little more complicated and also see if we want to make any detours.  We are excited to see the sun today.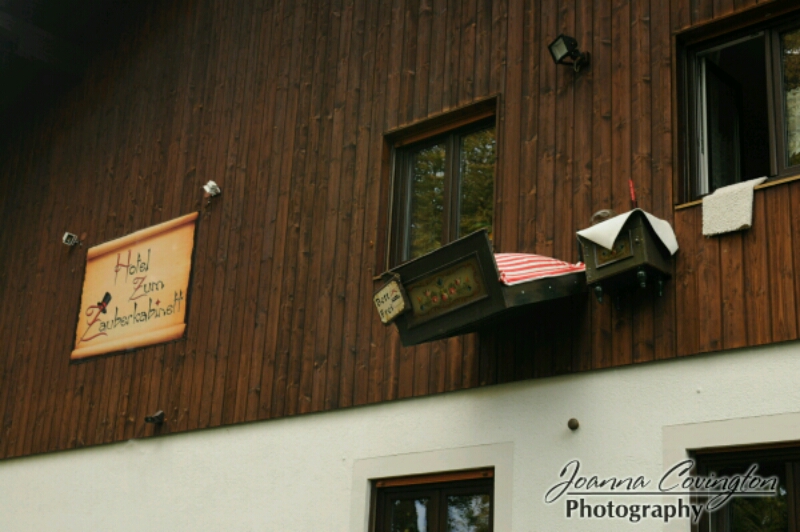 We didn't get very far down the road before we stopped in the town of Bad Tölz.  We originally intended to make this a brief stop to take some town photos, but then the sun came out and we started walking through the town and poking around in the shops.  We went into a stationary store that had 2015 calendars already out.  There were amazing scenic calendars of Bavaria, a waterfall calendar, and what caught my eye first was a baby bunny calendar.  =)  We also stopped and grabbed some sandwiches to-go at a cafe and then went to a bakery to order our mid-morning snack.  They had a tasty apfelstrussel (apple strudel) and käsekuchen (cheese cake).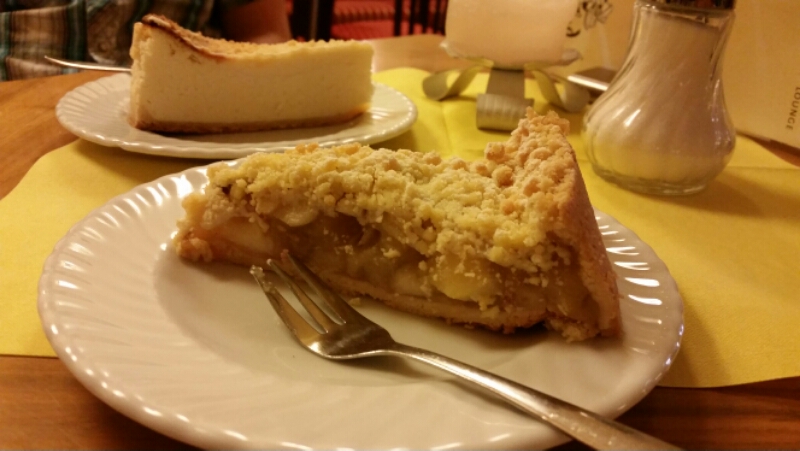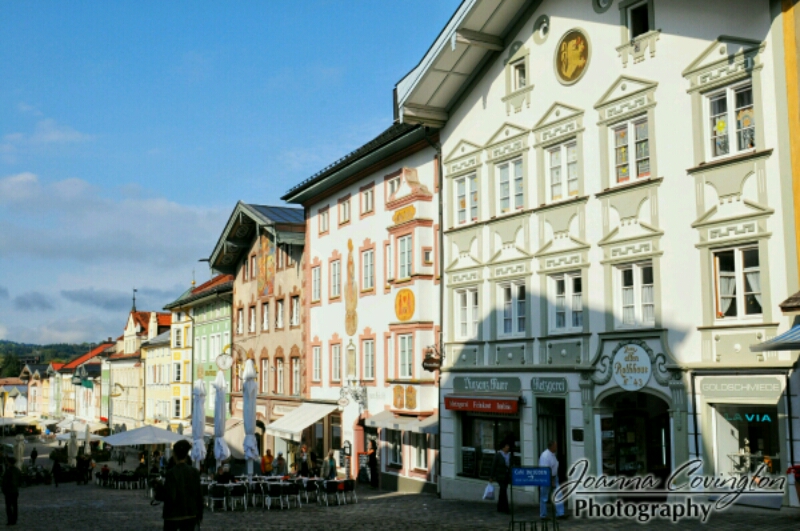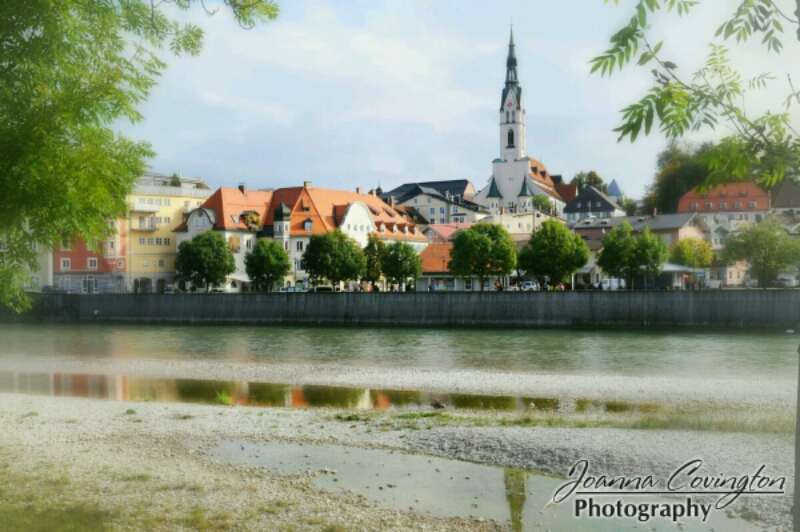 Now that the sun was out, we were looking forward to our drive.  We made a slight detour from the Alpine route to visit Lake Sylvensteinsee which ended up being the greatest decision of the day.  The fall colors were reflecting amazingly in the lake.  I also got some GoPro videos of Mark zooming around the roads adjacent to the lake.  We stopped off at the main bridge over the lakes and I grabbed a ton of photos and then had Mark drive the Porsche across the bridge for another photo.  We ate our pack lunch on the bridge.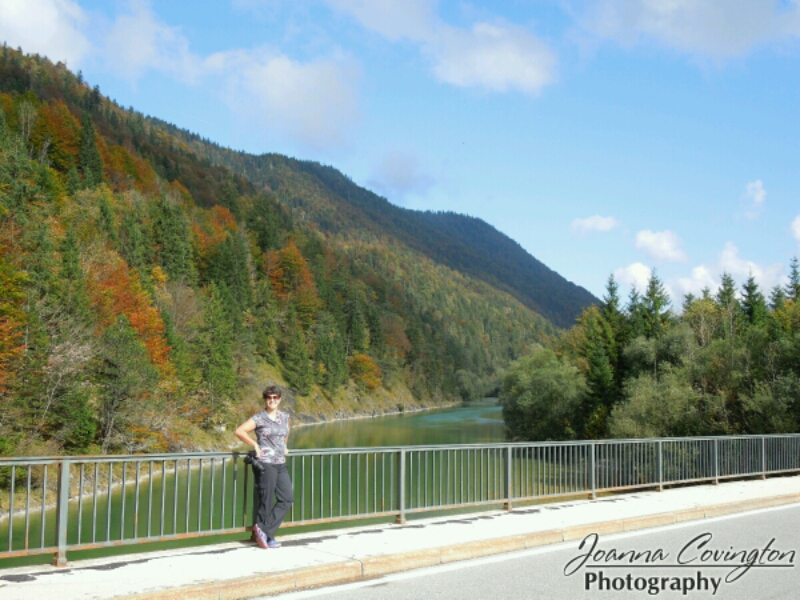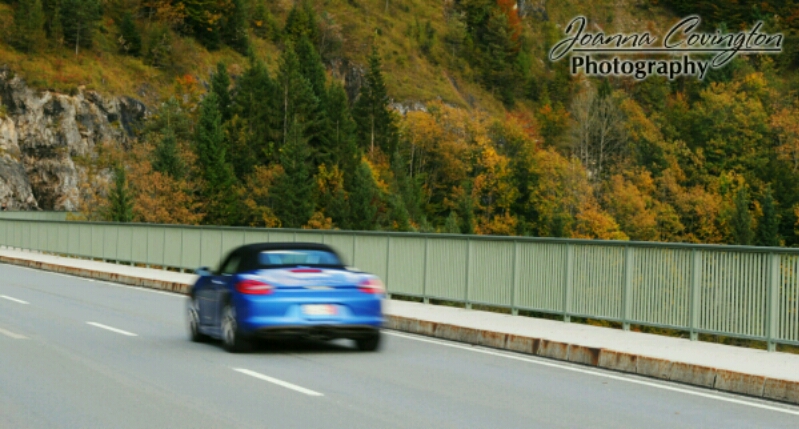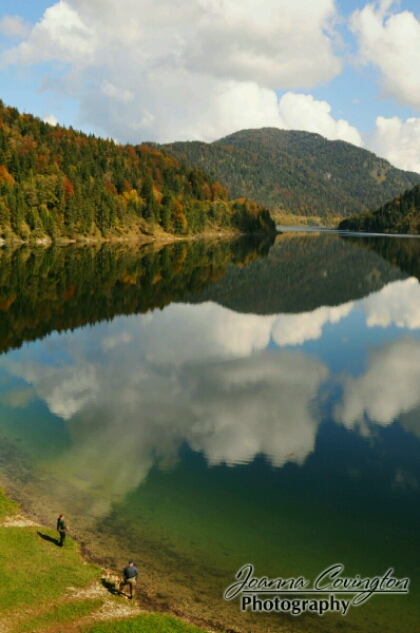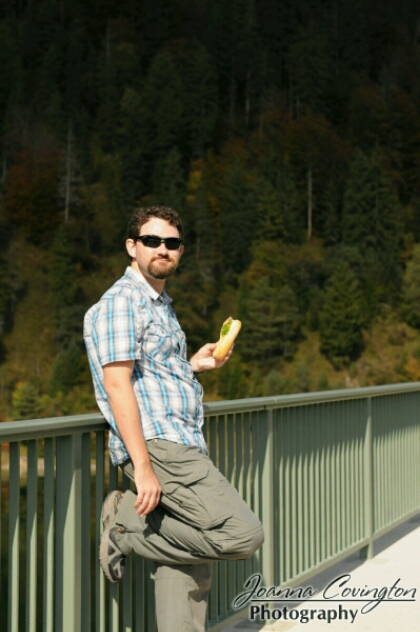 From here on, we mostly kept on driving with brief stops for photos here and there.  We hit some traffic around the Bernau area on Lake Chiemsee.  My original plan was to drop our stuff at the hotel and then maybe walk around the lake, 8km away from the hotel.  However, once we made it through the traffic, we were at the hotel after 5:30p and didn't feel like heading out again.  Plus, some clouds came in, so we just did an hour walk around the general area.  It wasn't a fantastically scenic walk, but it was exercise.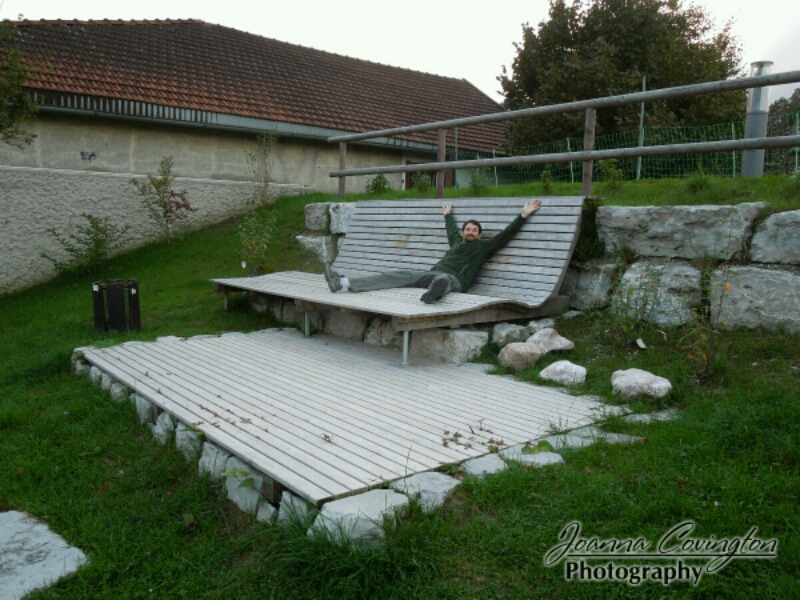 The Hotel Weßner Hof was full of people, but we were able to find a decent parking spot.  We were located on the 3rd floor which gave us a great view of the mountains out back, however, the wifi connection speeds were not good at all here.  After our walk, we ate dinner at the hotel.  The hotel was set up for larger groups, though.  Most tables sat 6 people rather than 2 or 4.  So, we were seated with another couple at a 6-person table.  This is fairly commonplace in places like Singapore, but somehow here it felt awkward.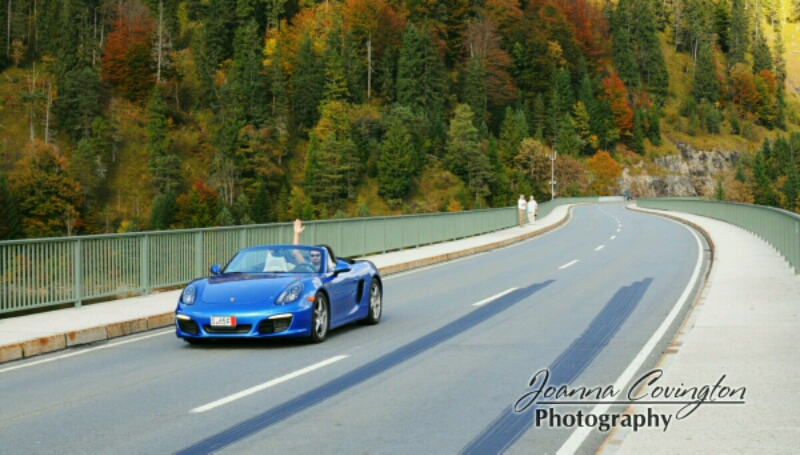 Also, the menu was only in German with no English options available, so it took us a long time to decide as we had to Google Translate nearly everything on the menu.  The staff was too busy to help us out.  We were very happy with the food though.  The first couple we were seated with left before our food came and a family of 3 (mom, dad, and 6 year old kid) were seated with us.  This felt more awkward as we were basically sitting directly across from them and our food came while they were still ordering.  It was weird to start eating when they had no food.  But it all worked out and our bellies were happy with the meal.
Tonight I worked hard with the slow wifi connection to post to the blog and then we headed to bed.  We are looking forward to another beautiful and sunny day tomorrow