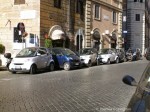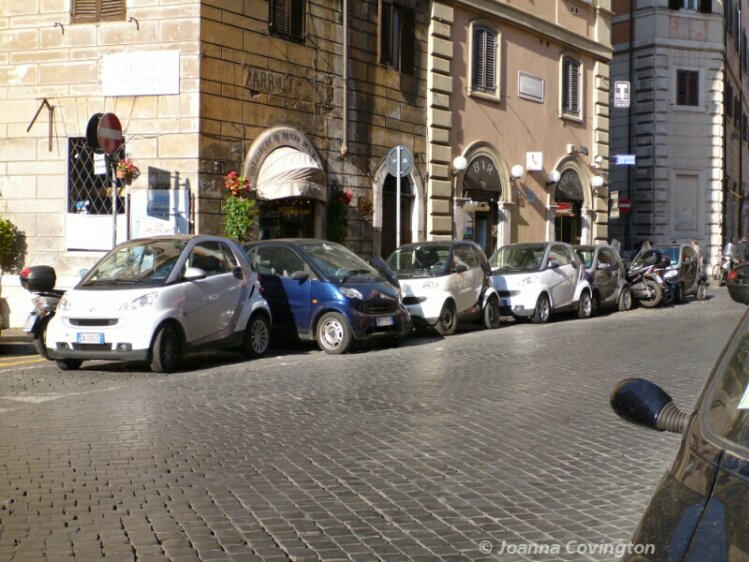 March 29, 2012 (Day 23)
Wow, it's already the end of March and we are heading home today.  It's time to start thinking of all those things that you forget about while on vacation.  It's time to think about work, and groceries, and laundry, and mail, and chores, and of course the MS150 coming up.  Mark said that the end of vacation and start of work turning point for him is when I leave the hotel room early in the morning.  (His flight isn't until 5 hours after mine.)  I think that's the turning point for both of us when vacation ends and we go back to real life again. 
Boy it was a fun vacation though.  We had a really good mix of relaxation, biking, and touring.  We definitely want to keep doing these bike tours across Europe for sure.  Right now we are thinking something in the Denmark/Belgium/Germany/Netherlands area for our next rotation leave.  We will also start thinking about doing a bike tour that is more than a week long.  Biking across a country is really one of the best ways to see it.  It's slow enough that you don't pass up all the little beauties, and it is fast enough that we get to see new sights every day. 
I started contrasting our current vacations to our first one to Switzerland and Italy where we seemed to do as much as possible in the 3 weeks.  Now we take things much more slowly.  Sure, we might miss a few things here and there, but we really prefer to slow things down and savor an area.  We also aren't quite as planned out ahead of time as we used to be.  This is mostly due to Skikda's current construction scheduling that seems to mean the rotation dates are determined more at the last minute.  We can't really do anything about that. 
The weather was really wonderful for almost our whole Sicily trip this time as well.  Sure, we had a few cold and rainy days at the beginning, but we also had about 2.5 weeks of perfect sunny days.  The biking is always better when the weather is so pretty.  I certainly can't complain.
I had some new equipment for this trip as well.  My Asus Transformer Prime tablet with optional keyboard dock has worked out amazing.  I never found myself missing a full laptop computer.  Also, my hyperdrive device for downloading photos was the easiest and fastest way I've ever managed to get the photos off the memory cards.  I can't believe I haven't used it before!  I remember so much vacation time fighting computers to download memory cards, sort photos and post blogs.  This time has been really easy.  I had a wordpress app on my tablet that allowed me to post to the blog faster than ever.  Plus, using the tablet to slide through all my photos very quickly saved me so much more time.  We also brought some PacSafes to keep our backpacks safe in our rental cars.  These were basically wire mesh coverings for our backpacks that locked with a cable to the trunk of the car, or any other permanent structure we wanted to lock to.  I felt safer using these when we had our luggage transferred between the hotels while we were biking as well.  Honestly, I felt a little silly and over-protective, but no one actually pointed their fingers and laughed at us.  They didn't add too much extra weight, either.
I certainly packed more than I usually do and even brought a larger duffel on this trip.  Some of the reason I did this was because we didn't have many instances where we were actually walking with our luggage to catch a bus or find a hotel.  It worked well for this trip, but I did feel like I over packed some.  If we do more trips with a lot of walking, I will definitely need to trip down again.  The biking clothes, accessories, and bike seats add a lot extra that we didn't used to bring.  I'm also considering shopping for better or at least different traveling pants.  I'd like to do some more research on some quick-dry and easily hand washed travel pants.  Everything else is working out quite well.
Most people spoke enough English in the areas that we visited that we didn't have many language barriers.  We learned some additional Italian, and it was fun.  One thing about the smaller areas that we visited that was different from most of our European travels was that people started talking to us in Italian before they realized that we spoke English.  It seems like usually, people can tell we are foreign and immediately speak English.  I'm not sure if that means we are blending in with the locals more, or if it just had to do with the areas where we were traveling.  I found it refreshing to try Italian first and use English only as an alternative.
Mark and I sure do have a lot of fun together.  It's just so amazing to be back together again.  We really miss it when we are apart.  I can't even really describe all the ways, but I'm sure you can understand.  We really have no good predictions as to when this Algeria stint will end, but we can guess around the end of 2012.  It is going to be hard to go back to only 3 weeks of vacation a year, rather than 3 weeks every 2 months; but it will be so nice to live in the same city again. 
I've impressed myself with keeping up with this blog.  Some of it has to do with how much down-time we allowed ourselves, but a lot of it has to do with my new technology set up to get the blogs done faster.  Here I am on the flight home and I'm typing out the very last post.  For the most part I kept up with my nightly journal typing each day, and only got behind as much as three days at the very end.  I remember vacations when I have to think about to 5 days ago and try to remember what we were doing.
I hope you've enjoyed reading along with me.  My travel blogs are really mostly for my enjoyment, but I'm glad that so many of you enjoy keeping up with my life as well.  Thanks for all the comments.  It feels good to get comments and emails when I spent so much time and effort keeping up the blog. 
Today I left the Marseille hotel at 5am for my 6:30am flight.  The flights to Amsterdam and then to Houston were uneventful and easy.  Mark had an uneventful trip back to Algeria as well.  We are now both home and ready to start planning our May(???) vacation.  Thanks for reading.  =)