Saturday, February 10, 2014 (Day 13)
Last day in Chitabe camp, first day in Duma Tao
We woke up early this morning (4:45am) so that we could finish packing and head out today.  We found out last night that our flight to the next camp would be before lunch.  If we had our bags all packed and ready before morning safari, we could end our safari at the airstrip instead of needing to come back early to grab our luggage.
It rained all night long, so the day started out a little dreary.  We went out on the game drive at 6am and it was still raining a bit, though not very hard.  The other couple in camp decided to have a "sleeping safari" and the guides all had fun with this.  The rain actually stopped pretty fast and soon we saw 3 giraffe.  We started to feel good about the day's drive.  One thing I hadn't mentioned before was the lovely smell of wild sage in the air everywhere we drive.  In fact, as we arrived for the first time on the bush plane a couple days ago, that was the first thing that caught my attention.
Morning drive animals:
wattled crane
red lechwe, slopes forward with shorter front legs
Dwarf Bittern with frog
hippos
impala, tesessebe, wildebeest
heard a leopard call
2 Malibu storks
Tony Eagle with ruffled feathers from rain
white mushrooms in dung
vulture with open wings in rain
brown snake eagle with wings open
3 zebra
6 kudu
4 zebra with baboon
2 impala locking horns
side striped jackal
2 fish eagles on branch
cheetah, 3 young 1 year old with mother, previously 5 young. Mom teaches how to hunt and abandons at 1.5 years. Male young bond for life
male mole rat mounds in road
white backed vulture, looked muddy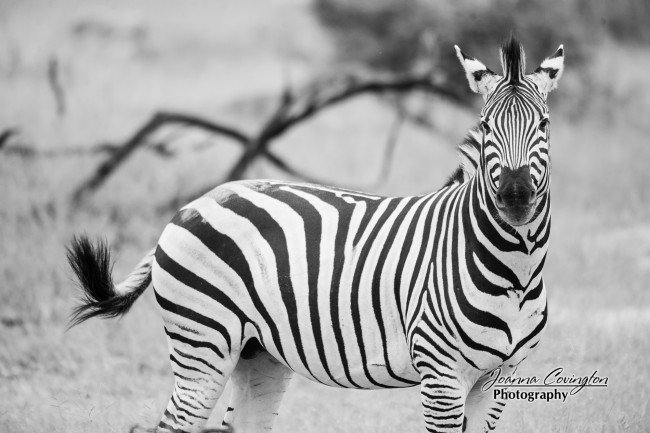 It was a pretty gray and cloudy day, and the driving around was starting to feel long and we were sleepy.  However, then we got a call about some cheetah in the area and we drove fast to get over to the area.  This turned out to be the highlight of the day and of the trip!  Not only did we find a cheetah, but we found a mother with 3 younger cheetah.  The  young ones were a year old, so they weren't tiny adorable cubs, but they were still obviously young and it turned out that the cheetah were not too concerned about our safari vehicle.  There was another vehicle there with us too, and after a small bit of time, the cheetah got quite comfortable in front of us and even came up to pose on a log and then later on a termite mound.  I took several hundred photos of the cheetah!  We were so close to them, that often my zoom lens was a little too close!  What an experience this was to meander along with them.  When they walked through the tall grass, we couldn't see them, except for the tip of a black ear every now and then and often we thought we lost them.  Then, they would pop out.  We managed to follow them for a while until they settled in for a nap.
You can see just how hard the cheetah are to spot in this video:

At 10am we went to the airport.  We were here an hour before our flight, so we just hung out.  We saw mongoose tracks in the wet sand, but not much else.  Someone from the camp delivered our luggage to us and also a pack lunch.  At 11am we said goodbye to Chitabe and flew with the same bush pilot as before.  We stopped at Savuti camp and then picked up 2 people after 15 minutes of flying and then it was a 20 minute ride to Duma Tao. I was only slightly sick on the second leg of the flight.  Due to the cloudy weather, we flew at 400 feet.
We arrived at Duma Tao which is at the same airstrip for several camps at Chobe Park. There were 3 vehicles picking people up. We went with Monks who was our guide for our stay.  It was a 30 minute drive to Duma Tao and we went pretty fast because there was rain threatening.  Luckily it didn't rain as mostly I didn't want our duffel bags to get wet.  On the drive, we saw some giraffe standing in the middle of the road, and a bateleur eagle. Noted how dense all the forest was and how different the vegetation was from Chitabe.   Chobe is full of Mopani forest which is an elephant buffet. Seventy thousand elephant live in the area. With all this forest, we were noting that it might be hard to spot wildlife around here.
Our arrival at Duma Tao was pretty special.  We were greeted with a whisper asking me if I had my camera out and ready.  I did not, so we tip-toed over to the tree in front of the camp where a little Bard Owlet was hanging out.  Then, we went to the main lounge area to get our introduction.  I paused the conversation to get out my camera and go back to the owlet.  He was still there!  And I was able to creep up under the tree and get a great photo of the owlet looking at me.  After that it was off to our room.
The room is huge with multiple room sections and all screened in.  We have a great view of the river in front of us. We have a hippo track running right by the room even and we are very reminded of our time in Mana Pools with the river in front of us. We even have a little porch. Everything in the room was exciting us.  The camp is very new (less than a year old) and everything does seem very new.  In fact, I was surprised we got a room here because the place was packed with people.  New is popular.
The camp staff had prepared a little lunch for us which we decided to eat (second lunch anyone?) and then it was siesta time.  Siesta time starts with laundry in the sink.  Our bathroom is screened in so the sinks have a view of the river in front of us.   I had the best laundry experience ever watching the hippo in front of me.  Later, we heard a troop of baboons on the boardwalk.  We peeked outside the room and saw the baboons just racing up and down the boardwalk.  I sneaked out to get a photo or two, but I didn't want to disturb them, so back in the room I went.  And then it was finally nap time.
The start of our afternoon drive involved picking up a couple, Stacy and John who had literally just landed and we grabbed them just as they were a few minutes from camp.
Afternoon drive sightings:
wire tailed swallow
southern carmine bee eater, both juvenile and adult
ground hornbills. Hunt snakes, white feathers not connected to veins.
red lechwe in marsh area
beautiful setting
old male kudu, white tips on horns
wild dog tracks
fish eagle with something in it's talons, but it flew away
crocodile went in water
cape glossy starling
little bee eater
flock of green pigeons
gray headed kingfisher
wild dogs
Red billed wood hoopoe
The wild dog sighting was the most exciting, of course.  Cheetahs this morning and wild dogs this afternoon!  We spent a lot of time watching.  Mark and I were absolutely amazed that the dogs were so easy to find.  And once found, they didn't car about the vehicles at all.  In Mana Pools, the wild dogs were elusive and when found it was a major treat.  Here, three of them were just sitting in the road, and even with a few vehicles watching, they lay down next to the cars and couldn't care less that we were there.  This was the LTC pack.  A Martial eagle was also up in the trees watching all the wild dogs.  Since we can go off-road and drive around, we followed the dogs as they chased an impala that was surprised as it stumbled into both us and the dogs.  Later, we were absolutely amazed at the way the dogs greet each other.  They were all laying about in various areas and all of a sudden then ran towards each other and made a squeaking sound that you would have thought was coming from anything but the dogs!  They kissed and greeted and then all flopped down again to rest.
In this video you can see how close they get when they run around the vehicle. Also, you can hear the squeaking sound when they greet each other.

Wild dog info:
– two impala came up and dogs bolted after. Amazing how dogs came so close to car and they didn't care about us as all. They would even walk up to the car and lay down beside it.
– 1 year old pup
– daily hunters
– slender mongoose on termite mound
– Monks driving in middle of car
– dogs chasing impala into water at camp
– Squeaky greeting!
We weren't very far from camp as dusk was coming, so we made the short drive back.  We had our sundowners at camp, instead of on the trail.  The camp has a lovely floating deck on the river with a fire ring.  I took some photos while it was peaceful out.  We watched a hippo go by us, and then saw some lightning at sunset.  It was so calm and peaceful until all the other guests came out to join us.  We spent the rest of the time getting to know the others.
There was a big show at dinner with all the staff singing and dancing about.  We thought this might be for our arrival, but apparently they always do a show on Monday nights and we just got lucky.  The party pulled us all into a sort of conga line that lead us into the dining room to sit.  During dinner, we spoke with Chris, one of the managers here at Wilderness Safari.  He attended hotel school in Switzerland and then came down here to work.  Now there's an interesting idea.  =)
Finally bedtime at 11pm.