We are world travelers, but there are always things new and different about each new place we visit.  In Iceland, of course, the biggest culture shock is the midnight sun.  Well, they call it the midnight sun, but since Iceland is still technically below the arctic circle (except for one tiny island), there is a sunset and sunrise.  In the arctic circle, the sun would never set.
So, midnight sun here varies from location to location of course.  Our intro was in Reykjavik (pronounced rake-yah-vick) by the locals which is on the more southerly portion of Iceland.  Here the sun was setting around midnight and rising around 2am.  However, between those hours, it was still pretty light out and never got dark.  The amount of light would be equal to the amount of light you'd see in the States about 2 minutes after the sun dipped below the horizon.  Only, that light would extend for 2 hours.  It doesn't even really reach the darkness of twilight, in my opinion.
As such, all the places we've stayed in have black-out curtains, though there is still light that sneaks in around the edges and waking up in the middle of the night is disconcerting when you see all this light pouring in the windows.  The first night, I was waking up about once an hour and checking my clock.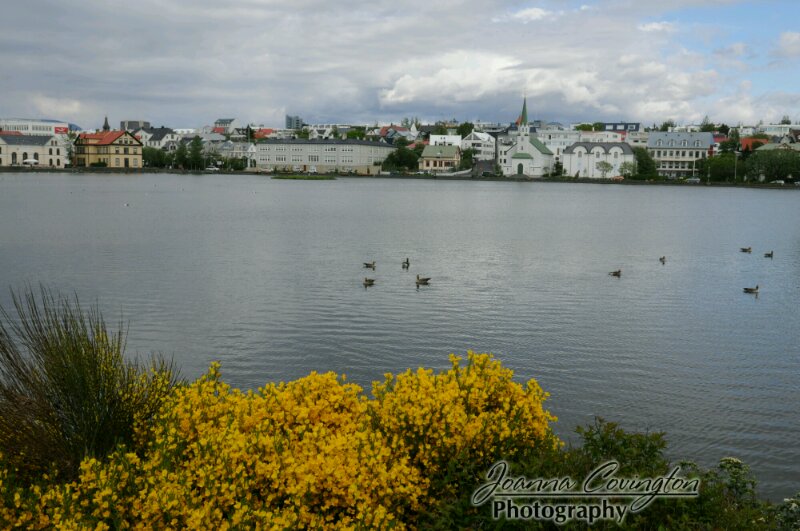 In photographer's terms, the golden hour (the term usually used for the golden light one hour before sunset and one hour after sunrise) extends from about 7 or 8p until midnight which is wonderful.  There is never a blue hour, though, so no stars.  I haven't seen a sunrise yet, but I would imagine the golden hour in the morning extends for several hours as well.  Also, the pinks and reds of sunset extend for much longer here than in lower latitudes.  This is all such wonderful news to a photographer. I am definitely in heaven up here and I never want to sleep.
As a driver, the long light is perfect because we are out driving usually until midnight each night and never have to worry about driving in unfamiliar territory in the dark.  Also, as a tourist, the days are magnificently long and we don't have to ever worry about the light going away and missing out on anything we want to see.
We were also very surprised to discover, that unlike all of Europe, Iceland accommodation provides us with a washcloth to use. This might seem like uninteresting news to you, but we've been traveling Europe for 3 years with a washcloth in tow. Little did I know that I didn't need to bother packing some for this trip.
Also, interesting to note is that we found a grocery store (10-11) that was open 24 hours!!! We only found it in Reykjavik so far, but this was amazingly exciting as in the rest of our travels stores were usually only open Monday – Friday 9am – 5pm and Saturday for the morning only. Nothing was every open on a Sunday. In the store we even found crackers which was an item we never were able to find when we were in Austria, though I can't remember if we looked in other countries.
So far we have had no problems finding people that speak English. Not only does everyone seem to speak English, but they speak it very well. They do speak Icelandic to each other of course, but it's nice not to have to worry too much about the language barrier. We have very little chance of pronouncing Icelandic words correctly without a lot of practice. Most of the tourists we come across speak English and can therefore get around okay since the signs are in Icelandic and English. We've seen some Americans, a lot of Germans, and many from all over Europe.
Reykjavik and the area was pretty busy with tourists and people. 2/3rds of the population of Iceland lives in Reykjavik which amounts to about 200,000 people. Also, I'd say the bulk of the tourists stick around that area as well. As soon as we got out of Reykjavik and the Golden Circle area, the crowds definitely thinned out. Also, on the backroads, we'd see a car about every hour or so. For the most part we were all alone in the middle of nowhere while traveling. At the stops on the routes, we'd see about 3-10 cars at each stop which seemed crowded.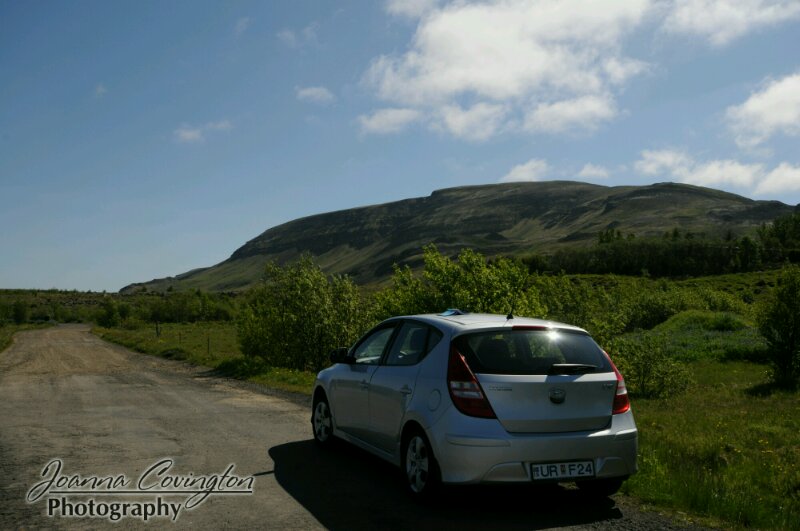 So far the ring road between Reykjavik and Akureyri (in the north, and the 2nd biggest city) has been all paved and one lane each way. We can usually see for miles, so we do usually see at least one car in each direction, though there is no real "traffic" to speak of. Off the ring road, some of the longer roads can either be paved or a packed dirt/gravel road. Speak limits in the towns are usually 30-50 kph and outside the towns are 90 kph on a paved road and 60-80 kph on a gravel road. Of course, we just rented a 2WD sedan, so we haven't gone anywhere near the "F" roads which require a 4WD and I can't comment on the conditions of those roads.
Being in the far north and more arctic region of the world, the plant life is very low to the ground. The land is pretty much covered in very low grasses. We also see low shrubs, and very rarely a short tree. It's different than what I was expecting, though I can't really tell you exactly what I was expecting. As such, you can usually see for miles in all directions, unless of course your view is blocked by a mountain. There is tons of evidence of all the volcanic activity that has shaped Iceland through its history. There is nothing actively erupting now. The last major eruption was back in 2010. We see lots of dormant volcanoes around, and we've hiked in some craters. We've also driven and hiked through vast lava fields full of jagged, black pumice rocks. You can really see the flow of the lava and picture exactly how the lava flowed across the landscape. Most of the lava fields are covered in a light green moss, which makes it all very interesting to look at and capture in photos.
There are many geothermal areas around as well. In fact, most of the hot water in the country is provided by geothermal plants that pipe in the hot water directly from the ground! Therefore, our showers smell like sulfur! Also, the water comes out of the tap immediately hot. We've already visited a geysir area with a geysir that shoots water up into the air every 6 minutes or so. We have yet to tour many other geothermal areas.
Credit cards seem to be widely accepted, though there have been a few places that prefer cash. Since we know we'll be in some lesser-traveled areas, we purchased some pre-paid gas cards while we were in Reykjavik so that we could use the pumps in the rural areas. The pumps only accept credit cards with a chip and a pin, and not our swipe and signature cards, so we need the pre-paid cards. They are working out perfectly so far.
As far as food goes, Reykjavik was definitely filled with plenty of options from seafood to Thai. However, traveling, most towns have a spot to eat and we've had to resort to a couple "cheap road-food" type of places so that we could have dinner. Traditional Icelandic food seems to consist of seared sheep-head, rotten shark, and pickled rams testicles. Or maybe the tour guide is just scaring us. Other traditional foods include lots of dried fish, shark, whale, and other seafoods. However, the most popular food is the hotdog. =) We see lots of burgers and hotdogs around. But we've been eating plenty of "regular" food.
The weather is both warmer and chillier than I was expecting if that makes any sense. =) On a sunny day, without the wind, it can be around 60 and feel warm enough for short sleeves. However, when the winds pick up, as they normally do, and the sun dips behind a cloud, it can feel quite cold even though the temperature is more like 48. We put on all our layers and are still chilly. I've come very close to purchasing another layer. We've pretty much only seen the range of temps from 48 – 60, but the sun and wind make it feel more like a range of about 40 – 70. When we first got here we saw several beautiful, sunny days in a row, though this is very atypical. It has been beautiful! We've seen some rain and clouds as well now, too. Wind is definitely my least favorite weather and seems to be the most constant weather-type. I'm so glad my hair is now short as I don't have to worry about it blowing in my face.
And finally, we've found that Icelandic history is very focused on the Icelandic Sagas. Iceland was settled around 871AD and the first settlers were about 430 vikings who seemed to write down every single story and minor detail about themselves which are then grouped into the famous sagas. The museums we've been to now have all been full of the information about the sagas. For example, the viking, Eigall, when he was 4 years old told his first poem to his grandfather upon visiting his house one night. Iceland definitely seems to be very much about the vikings that settled here and there is lots of artwork and sculptures dedicated to the vikings.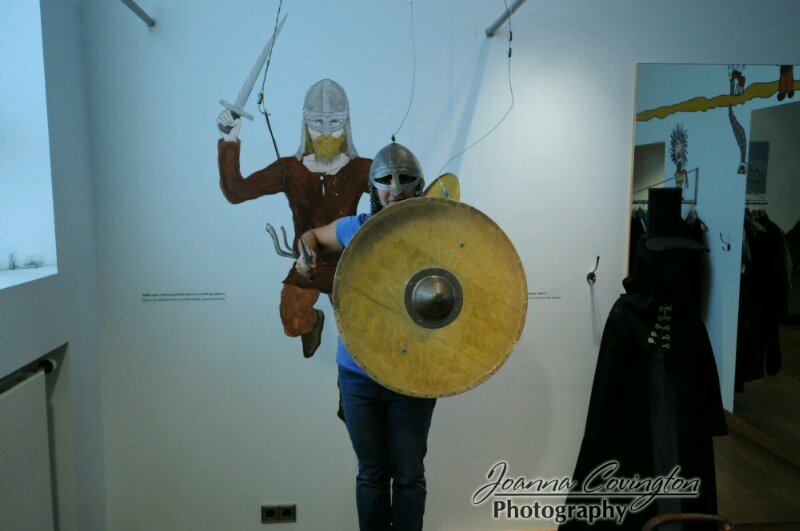 And that should cover a good intro to Iceland customs and travel-need-to-knows. Next post will actually be about our travels. 😉