Sunday, January 13, 2013 (Day 4)
Today is our first real vacation day, our first full day in Vienna.  And I'm spending the day trying to sleep off my random stomache bug.  Mark brought plenty to do at least.  I think he spent the day playing video games or something and watching a very light snow fall outside the windows.  Mostly, though, we totally took it easy this morning.  It is quite homey in our apartment.  I slept off my bug and my jetlag and eventually was able to go out for the evening.
We headed out for the evening around dinner time and found a pizza place down the street from us called Pizza Mari' that made some great pies.  The asked us if we had a reservation and since it looked more like a take-out place, I was surprised people got reservations for this place.  Thankfully they had a table in the corner for us and we enjoyed our pizza pies.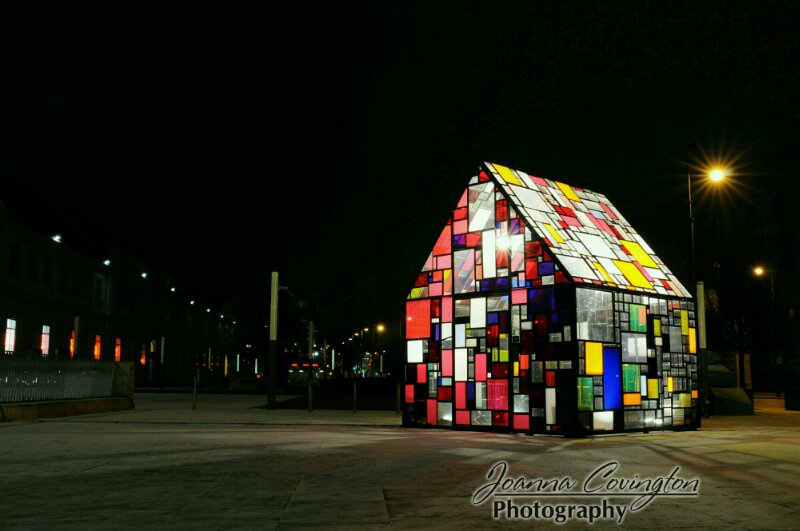 After dinner we boarded the U-bahn and went down to the MuseumsQuartier for a nighttime stroll.  I brought my camera and gorillapod tripod with me.  (Joby did replace my broken gorillapod from our Swiss trip where I lost it in the raging waterfall where Sherlock Holmes died.)  A light snow started to fall which mostly meant I had problems keeping my camera dry and the lens cleaned off.  The MuseumsQuartier reminds me of Museum Island in Berlin with a nice chunk of museums all in one place.  The museums were all in large and ornate buildings that were lit nicely at night and I had fun taking photos in the snow.
There were more people walking around, actually, than we would have guessed.  We saw the Rathaus (city hall) not too far away so we took a walk over there to get some photos.  The Rathaus is lit beautifully at night, however, they are currently building an ice skating rink to go in front of it, so the whole area is lined  with construction fences, making it incredible hard to see and take photos.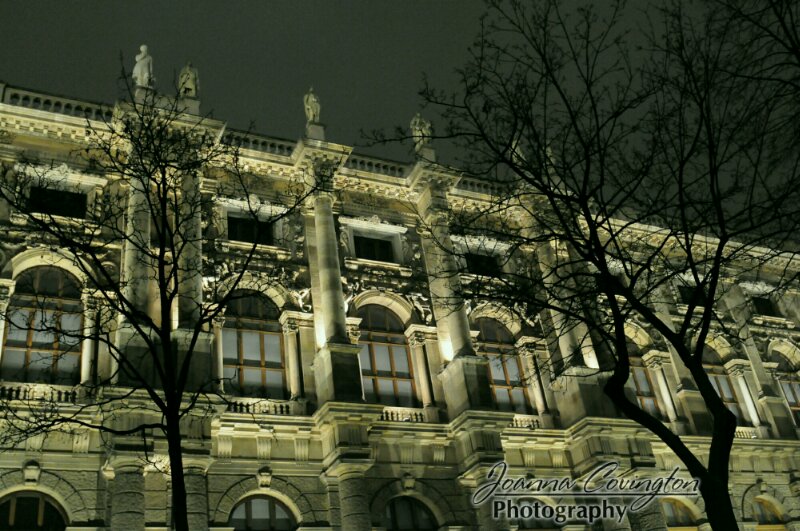 At this point it was time to head home to bed and plan for tomorrow.